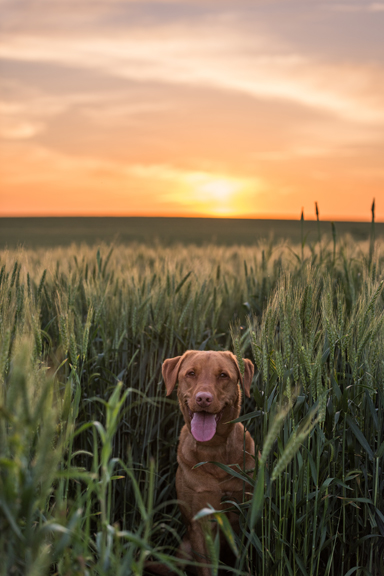 Hero's Company Story & Team Profiles
The Hero team has a unique combination of perspectives to find the best solution for your pet. The team has an amputee, a veterinarian, a prosthetist, and engineers. Our roots are in rural Nebraska — the heart of the Midwest. Solid customer service, compassion, and healing are the cornerstones of our beliefs.
Our journey helping animals began in 2005, working with Dr. Robert Taylor at Alameda East Veterinary Hospital of Animal Planet's "Emergency Vets" fame. The unique experiences have allowed us to redesign and advance many bracing techniques in the animal world since that time. The innovative Hero Brace is a result of many hours of research and fun with our furry friends.
In the summer of 2008, Ben had the honor of being asked to speak at a breakfast session in Minneapolis at the 5th International Symposium on Rehabilitation and Physical Therapy in Veterinary Medicine. The session was focused on small animal prosthetics and orthotics. People from all over the world started asking us to help their practices. Since then, we have started working with leading animal rehabilitation professionals to advance the animal orthotic/prosthetic niche.
Innovations continue to expand in this exciting new field. For more information on the latest medical advancements, sign up for our e-newsletter. If you have a specific question regarding Hero Braces, don't hesitate to contact us. We cannot help your furry friend if you do not ask.