Dog Leg Braces, Play Sooner
Hero braces borrow concepts from human leg braces. Then adapt them to a dog's unique way of walking.
In your practice, there are a large number dogs that cannot have surgery.
Some dogs have other health issues, some are advanced in age, and sometimes there are family financial concerns.
In ALL situations, we want to do what is best for the animal.
Other practices are more focused on surgery. We help you too.
In human medicine, we do surgery AND brace. You may want to push the limits of how great your surgical outcomes can be.
Bracing will help.
If you want to invest time in advancing your practice, we are here to help you succeed.
How to start bracing?
It is important to understand that bracing is not as easy as trying on a t-shirt.
Braces that have 3-5 sizes are likely to fail.  There are over 200 breeds of dogs.  One size fits all becomes one size fits none.
Hero braces are custom made to each dog for the best results.  To do this we need a cast of the dog's leg.
Veterinarian studies show that bracing has merit. And as Dr. Dycus stresses, we need more research to know exactly where bracing best fits into our treatment.
When you take the time to learn about implementing bracing correctly, your outcomes will make your patients wag their tail.
Hero is committed to developing resources for you to succeed.
Check out our
–Virtual Clinic
–How To Videos
–Frequently Asked Questions
Please visit our Veterinarian page and Blog, as we develop more resources for your practice to succeed.
Who Braces?
We have been around for over 10 years.  We have developed some great relationships.
–Carrie Adrian, PT, PhD, Director of Rehabilitation for VCA Hospitals
–Michelle Beck, DVM, Backlund Animal Clinic
-Follow our Case Studies for other stories of Veterinarians utilizing bracing.
Contact us to learn how to implement bracing into your practice.
Why Rehab And Brace, Why Not Just Surgery?
Canines need rehabilitation more than humans. Twelve weeks of healing is two years of a dog's life.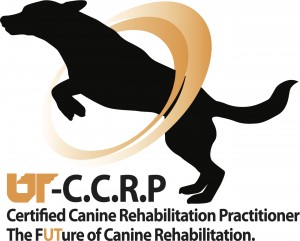 Rehab gives more life to your dog!
We support these great programs and many more.
–UT Canine Rehabilitation Program
–Academy of Physical Rehabilitation Veterinary Technicians
–Symposium on Therapeutic Advances in Animal Rehabilitation
How are Hero Braces Different?
We focus on
-Helping the Dog
-Helping the Owner
-Helping the Veterinarian
Helping Dogs
–Custom made means fewer adjustments. Small, Medium and Large is not enough for 200 breeds of dogs.
–Light-weight means play longer. No one wants to carry a heavy boat anchor.
–Biomechanics means it works. Our team relentlessly perfects the brace designs.
Helping Owners
–"Life of Dog" Guarantee means to minimize costs. Fabric braces wear out, again and again.
–Durable means play anywhere. Waterproof design helps you resume life.
–No Harness means simple to put on. Enough said?
Helping Veterinarians
–Educational resources mean learning quickly. Help more animals.
–Candid communication means the best function of the brace. Gives you time to focus on other animals in your care.
–Commitment to research means growth of the Veterinary profession. Be proud.
Hero Braces
We focus on being great at these three brace designs.
Stifle Brace
Hock Brace
Carpal Brace
To implement bracing in your practice
Contact us at 877-684-5659