Dog Leg Braces, Play Sooner
After 10 years and thousands of successes, bracing is advancing Veterinary medicine.
Surgery is not always an option. If you cannot do surgery, braces add extra support so your dog can get back to playing sooner.
Hero braces borrow concepts from human leg braces. Then, adapts them to a dog's unique way of walking.
Visit our case studies to see dogs that have had great success.
Veterinarian? Visit our veterinarian page to learn more about implementing bracing into your practice.
How are Hero Braces Better?
For dogs?
–Custom made means best correction.   Small, Medium, and Large is a bad fit for over 200 breeds of dogs.
–Light-weight means play longer.  Streamlined design cuts weight in half.
–Biomechanics mean stability. Weight bear and gain muscle sooner.
For Owners
–"Life of Dog" Guarantee means to minimize costs. Fabric braces wear out quickly, buy one brace not ten.
–Durable means play anywhere. Waterproof design helps you resume life.
–No Harness means easy on/off. Would you rather put on shoes or scuba gear?
For Veterinarians
–Educational resources mean learning quickly. Help more animals.
–Candid communication means the best function of the brace. Gives you time to focus on other animals in your care.
–Commitment to research means growth of the Veterinary profession. Be proud!

Hero Braces
We focus on being great at these three brace designs.
Knee Brace
Ankle Brace
Wrist Brace
Not sure what brace you need?
Contact us at 877-684-5659
Who Prescribes Braces?
We have been around for over 10 years. We have developed some great relationships.
–Carrie Adrian, PT, PhD, Director of Rehabilitation for VCA Hospitals
–Michelle Beck, DVM, Backlund Animal Clinic
-Follow our Blog for other stories of Veterinarians utilizing bracing.
Contact us to help your pet!
Why Rehab And Brace, Why Not Just Surgery?
Canines need rehabilitation more than humans. Twelve weeks of healing is two years of a dog's life.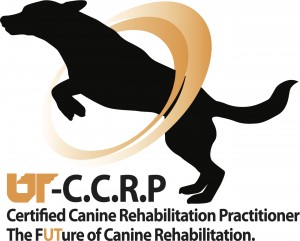 Rehab gives more life to your dog!
We support these great programs and many more.
–UT Canine Rehabilitation Program
–Academy of Physical Rehabilitation Veterinary Technicians
–Symposium on Therapeutic Advances in Animal Rehabilitation
Get started today!
Contact us at 877-684-5659